What Software Developers Do
I recently had a discussion where the comment was made that a group of software developers didn't have time to do any real work because they were busy in a retrospective. I'm concerned that a common perception by business people is that developing software involves 95% typing - this is a misconception. Good software developers do so much more.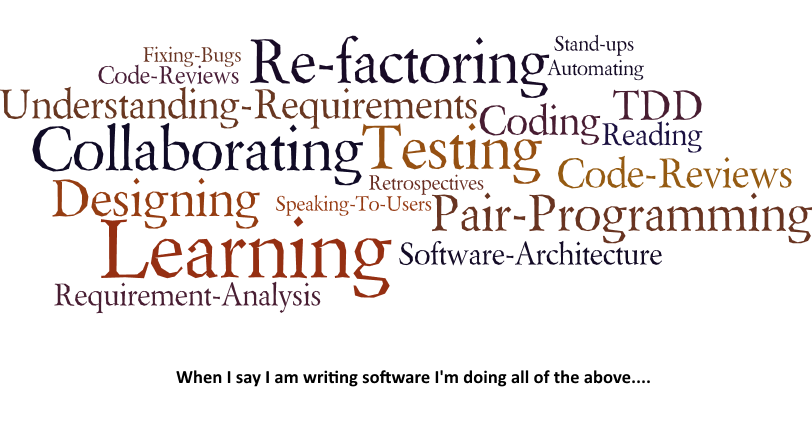 ---
Weightings to Create Word Cloud
Here is my own list, feel free to add to the comments section additional tasks.
Re-factoring:30
Coding:20
Understanding-Requirements:20
Automating:10
Testing:30
Learning:40
Fixing-Bugs:10
Collaborating:30
Reading:15
TDD:20
Designing:25
Software-Architecture:15
Requirement-Analysis:15
Speaking-To-Users:10
Code-Reviews:12
Retrospectives:10
Stand-ups:10
Pair-Programming:25
Code-Reviews:20

References
---