Continous Delivery book sits firmly in my "Read" section of books. It effectively tackles the theory and concepts behind continous delivery with a balance between technology and underlying principles.I would go as far as to say that in many way's "getting" it is a breakthrough in how we make software.
I read the book cover to cover, it took me a while. I read a section each day on the bus on the way to work. It is condensed reading, this is not a book you can read in one day - there is just too much information in it.
So what stood out?
Advanced Version Control, comparing distributed version control against centralized VCC was interesting.
Version Control Everything, including all configuration data really hit home
Creating a build pipeline, creating one set of binaries
Chapter 9 - Testing Non-Functional Requirements
How to test non-functional requirements
Chapter 15 - Managing Continous Delivery
This chapter covers so of the "managing" aspects of continous delivery. I really liked the maturity model they presented as well as going through the life cycles of creating software.
Identification
Inception
Initiation
Develop and Release
Operation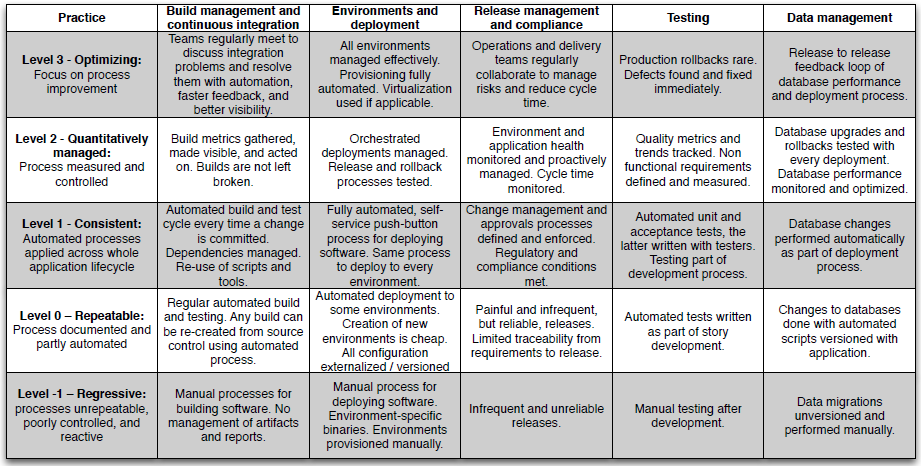 Buy on Amazon
Talk by Dave Farley on the Rationale for Continous Delivery
ISBN 978-0321601919