As things near their due date you would expect them to move into Adaptive or Conversationl. Work in Chaos or Emergent are typically further off.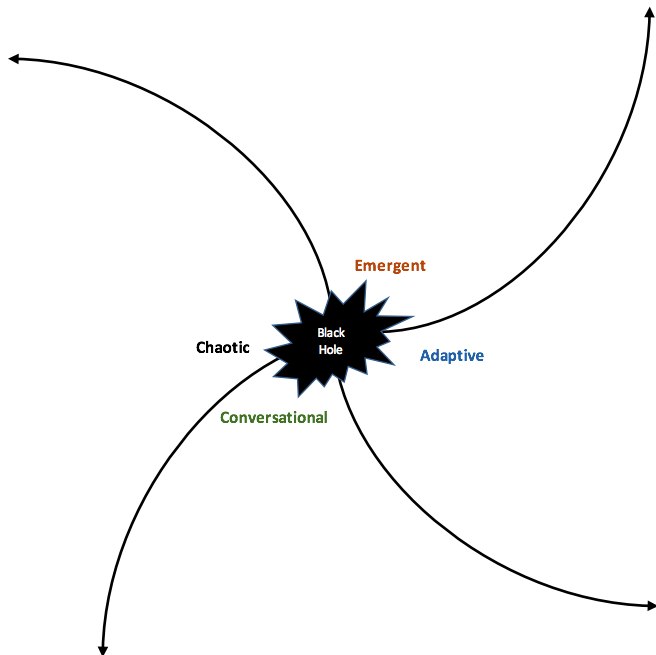 Chaotic
High uncertainty of requirements, low team understanding.
Possibly epics only, some features perhaps.
High degree of change is prevalent.
Emergent
High BA understanding and some team involvement.
Requirements are still emerging and uncertain.
Features are mostly known and prioritised, high level sizing is done.
A rough guideline to the approach to be taken for MMP/MVP and a proposed Road Map
Adaptive
Team has a good understanding of business value, requirements and have the ability to decompose features into stories.
Most stories are present and are sized.
There may be some uncertainty in some stories and those questions are answered adequately.
Story grooming is regular, dependencies are known.
Conversational
High team understanding and high certainty of requirements and acceptance criteria.
Stories are discussed conversationally, story grooming is on ad hoc basis, backlog is "self-healing".
Definition of DONE is in align with PO expectations.
References